Acupuncture is a practice from Traditional Chinese Medicine that corrects imbalances in the flow of qi (energy) by stimulation of locations on or under the skin called acupuncture points. Each treatment is highly personalized. Therapists treat your specific symptoms by inserting thin needles in patterns customized to address individual health and wellness goals. The needles are painless, and clients often experience a sense of deep relaxation during treatments.
Acupuncture is proven to treat a wide range of symptoms. They include low energy, depression, anxiety, joint pain, insomnia, infertility and more.

Pär Scott
Pär Scott is a skilled acupunturists and massage therapist.His encyclopedic knowledge provides countless avenues of healing for those experiencing discomfort including pain and energy stagnation. Pär is the editor and co-author of several books on the intersection of Western and Eastern healing treatments and techniques. He served on the faculty of the New England School of Acupuncture for over a decade.
HAVE QUESTIONS ABOUT ACUPUNCTURE? WE WOULD LOVE TO ASSIST YOU.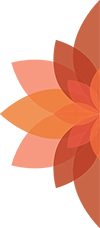 ""
I had a body work session with Pär recently and his ability to read what was going on with me on many different levels and his confidence in being able to help me was amazing. I felt comfortable and he answered all of my questions. I will be going back to continue to work with him to heal the issues I have going on in my back as well as deeper issues like insomnia and energy imbalances.
5 Star Review from Client L.D.