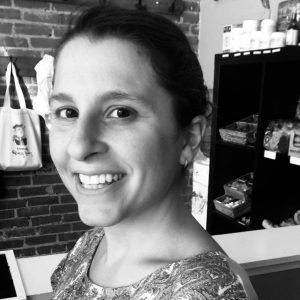 Elissa has a passion for a healthy lifestyle and alternative healing modalities. She brings a big smile and friendly demeanor to our front desk.
When you don't see her at Om Namo Center, she's likely to be around the Boston area, painting murals or hand lettering chalkboards for local businesses.
Elissa loves to support other creative people, and has brought many amazing artists and craftspeople into our retail set.