Esteban DaCruz
Yoga
While training in mixed martial arts and bodybuilding, Esteban DaCruz sustained an incapacitating back injury that forced him to stop all physical activity. After a period of rehabilitation and rest he began to practice yoga asanas with the hopes of one day returning to training. Around the time this was happening, he also began delving into many facets of eastern philosophy, notably Yoga and Buddhism.
Esteban realized that he had been living on auto-pilot, distracting himself from the true work needing to be done, rather than walking a path toward lasting fulfillment and satisfaction. Following several requests from friends, Esteban began leading yoga sessions, hoping to share some of what he had learned. He was inspired to continue his training and earned his 200 hour yoga teacher certification.
Drawing from the Iyengar and Ashtanga lineages, Esteban brings traditional Hatha yoga teachings and philosophies to apply in the modern world. His goal is the teaching of alignment of intention with action, and the stepping out of injurious habits to find greater peace and harmony within ourselves and our communities.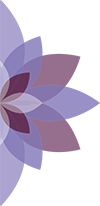 ""
My greatest motivations to continue learning is my continual self-improvement for the sake of the people around me and for the sake of my self-fulfillment. I try to remain open to inspiration wherever it may come from; I derive it from scripture, from my family, from nature, and sometimes surprising places.
Esteban
New to Om Namo Center?
BEGIN TODAY WITH 2 WEEKS OF UNLIMITED
YOGA & MOVEMENT CLASSES FOR $25.