Gentle Yoga classes at Om Namo Center emphasize rest and relaxation. Instructors teach passive postures and deep, quiet breathing. These calm your heart rate, blood pressure and thoughts. Teachers carefully instruct the use of props including bolsters, yoga blocks and blankets to ensure poses are comfortable and accessible to all students.Poses are often held for 2-4 minutes. Personal modifications are suggested to students with injuries or limitations.
Gentle yoga is a perfect class for beginners and more experienced practitioners looking to carve out time for rejuvenation.

Meet our Therapeutic Yoga Teachers
Esteban DaCruz, Gentle Restorative Yoga
Esteban Da Cruz teaches gentle restorative yoga with a strong emphasis on relaxation and injury prevention.
New to Om Namo Center?
BEGIN TODAY WITH 2 WEEKS OF UNLIMITED
YOGA & MOVEMENT CLASSES FOR $25.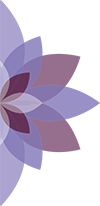 LOOKING FOR FULL SCHEDULE OF YOGA & MOVEMENT CLASSES?