Hatha Yoga classes at Om Namo Center explore movement and biomechanics within traditional yoga poses. Breathing exercises and stress reduction techniques are often included in classes for a therapeutic effect. As a result, classes are meditative and calming. 
Hatha yoga involves more movement than a gentle yoga class, but is less vigorous than than a vinyasa class.Instructors provide detailed instruction. Classes are appropriate for all ages and levels of experience.

Meet our Hatha Yoga Teachers
Sally McAlpin
Sally teaches hatha yoga with a strong emphasis on biomechanics, breathing (pranayama) and mindfulness meditation.
New to Om Namo Center?
BEGIN TODAY WITH 2 WEEKS OF UNLIMITED
YOGA & MOVEMENT CLASSES FOR $25.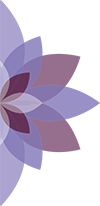 LOOKING FOR FULL SCHEDULE OF YOGA & MOVEMENT CLASSES?