Kimberly Hagan
Yoga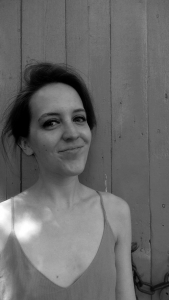 Kimberly Hagan began her study in the Baptiste method, delighted by the characteristic play and strong physicality of the practice. Today, Kimberly assists and studies with Bo Forbes, and is indebted to her always-evolving work on yoga's applications for well-being, creativity, and social connection. Kimberly's classes have a strong therapeutic emphasis, combining slow, mindful movement with connective tissue release. The practice aims to engage the core body, balance the nervous system, and cultivate a felt sense of living fully from our bodies. Kimberly is inspired by the body as an unfurling process in the world—made new in every moment; she is thrilled to offer mindful yoga as one way to encounter the mystery under our skin.
New to Om Namo Center?
BEGIN TODAY WITH 2 WEEKS OF UNLIMITED
YOGA & MOVEMENT CLASSES FOR $25.