Om Namo is one of the few studios that offer movement classes in the traditions of dance, martial arts and yoga. Our instructors are masters in their respective fields, often coming from long lineages of training and experience. These classes perfectly complement a regular yoga practice. The best way to understand these classes is to experience them for yourself. Join us to explore and have fun! 

Meet our Movement Class Teachers
Alice Heller, Nia
Alice Heller teaches an active and energetic Nia class. Class includes elements of dance, martial arts and yoga into a movement practice with non-impact aerobic conditioning, strength training, and free-form movement. Nia empowers people of all shapes and sizes by connecting the body, mind, emotions, and spirit. Classes are barefoot to soul stirring music. Every experience can be adapted to individual needs and abilities. Learn more about Alice here.
Pablo Ruiz, Primal Movements
Pablo Ruiz is a certified Animal Flow® instructor, an innovative form of movement and strength building. Learn more about Animal Flow® here.
New to Om Namo Center?
BEGIN TODAY WITH 2 WEEKS OF UNLIMITED
YOGA & MOVEMENT CLASSES FOR $25.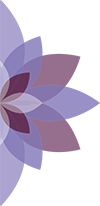 LOOKING FOR FULL SCHEDULE OF YOGA & MOVEMENT CLASSES?