Namo Yoga: Om Namo Center's Signature Class
Namo Yoga is The Center's foundational style of Yoga. Center founder Santosh Karmacharya developed Namo Yoga to address the compromises our body has experienced as a result of the 21st century lifestyle. Sitting for most of the day or scrolling through your phone causes some muscles to weaken and others to tighten, causing imbalance. These imbalances often cause pain, difficulty with movement. For athletes and active people, the effects of the imbalances are often even more pronounced.
In classes, instructors work systematically to restore healthy movement to your whole system. Classes are safe but physically active, and you will most likely sweat. Namo Yoga is appropriate for all levels of experience. 

Meet our Namo Yoga Teachers
Santosh Karmacharya
Santosh is the creator of the Namo Yoga methodology. He teaches an alignment-focused class where students learn to move in a healthy way, reducing inflammation in their system.
New to Om Namo Center?
BEGIN TODAY WITH 2 WEEKS OF UNLIMITED
YOGA & MOVEMENT CLASSES FOR $25.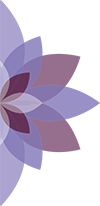 LOOKING FOR FULL SCHEDULE OF YOGA & MOVEMENT CLASSES?