Pelvic Health at Om Namo Center
The pelvis and your overall pelvic health is rarely discussed, but can often be the source of many difficulties. Imbalances in the pelvis can result in painful sex, burning with urination (without a UTI), urinary incontinence, constipation, as well as low back pain, hip pain and headaches.
Kathy Kates is an experienced Nurse Practitioner who specializes in Pelvic Health. She practices Myofascial Release (MFR) therapeutic touch with a specialization in the pelvic floor, using both external and internal MFR techniques to restore balance to the pelvis. Pelvic health appointments are available for women only at this time.
Benefits of pelvic health appointments include:
Increased awareness of the pelvic cavity and its effect on overall health
Improvement in posture
Headache relief
Reduction in pelvic pain, including pain with intercourse
Improvement with constipation
Relief from low back and hip pain
Improvement with urinary incontinence, overall vaginal tone and pelvic organ prolapse

Kathy Kates
Kathy is an experienced family nurse practitioner, with a specialty in myofascial release to help people suffering from chronic pelvic pain. Kathy's goal is to increase patients' overall knowledge of the pelvic floor and how therapeutic myofascial release techniques can help to relieve chronic pelvic pain. Kathy speaks English and Spanish fluently.
Services are $150/hour
BOOK YOUR APPOINTMENT WITH KATHY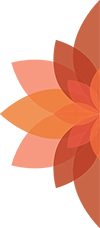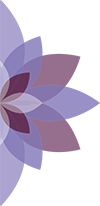 INTERESTED IN LEARNING MORE ABOUT PELVIC HEALTH WITH KATHY? SHE WOULD BE HAPPY TO ANSWER YOUR QUESTIONS.