Personal Training & Private Yoga
Personal training and private yoga instruction  with Rob & Sally give you clear, personalized guidance in a warm, welcoming setting. Sessions are helpful for rehabilitation of injuries, decreasing stress, developing focus, and reaching your fitness goals. You'll leave feeling healthier and stronger every time. 
Rob Stephenson leads 60 minute personal training sessions in our well-equipped private strength training room.  Using weights, kettlebells, rowing machine, and more, Rob will get your heart going and take you into the zone where you can skillfully and safely build strength and stability to improve your overall fitness.   
One hour session $100
One hour session, off site $120
One hour session, two people $175
One hour session, twice weekly $85 per session
Sally McAlpin leads private yoga sessions in our bright and beautiful main studio. Sally has more than 30 years teaching experience. She is known for her ability to deliver safe and direct instruction in a gentle and nourishing way. Private yoga therapy is a movement therapy linking breath and movement, personalized to your individual needs and fitness goals. Sessions are beneficial for both strength and relaxation with an emphasis on biomechanics and mindfulness. Sessions are excellent for those new to yoga.
One hour session, $100
One hour session more than twice per week, $85 per session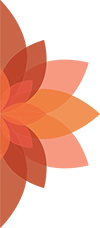 LOOKING FOR THE FULL SCHEDULE OF YOGA & MOVEMENT CLASSES?