Santosh Karmacharya
NAMO Yoga & Bodywork
In addition to owning Om Namo Center, Santosh Karmacharya has a robust and busy practice offering bodywork, yoga, personal training, and biomechanics for both individuals and groups. In the past few years, Santosh has worked collaboratively to create a new system of yoga based on biomechanics of the human body. NAMO Yoga combines Santosh's extensive knowledge of biomechanics with his experienced perspective on the variability of individual bodies. Santosh has developed a unique yoga system that prioritizes personalized biomechanical assessments for optimal stability, safety, and length. NAMO emphasizes the health of the spine and joints, and focuses on defying gravity so we can stay upright for longer.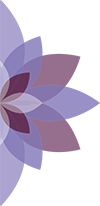 ""
I can not put into the words how grateful I am for my appointments with Santosh. He has taken me from a world of pain and pain killers to confidence in my bodies ability to heal. I am amazed by his knowledge of anatomy and how great I feel after my appointment.
J.M.
BOOK YOUR APPOINTMENT WITH SANTOSH KARMACHARYA
Can't see a time that works? Call the studio to be placed on Santosh's weekly cancellation list.