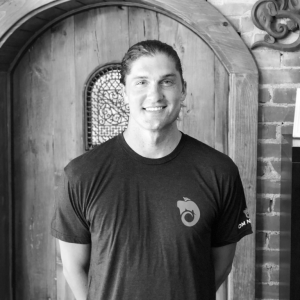 Sean O'Hara grew up an athlete and has been interested and involved in movement practices throughout his life.  A competitor from an early age, Sean is a former first team All-Ivy student-athlete and four year starter on the baseball team at Harvard College. Following graduation in 2011, he played a year of semi-professional baseball in Paris, France. It was during his college years that he first became aware of the importance and value of quality resistance training.
Sean has been a trainer and coach since 2016, working with groups and individuals.  His training methodology has been highly influenced by his personal experiences with injury, and his sessions emphasize movement that prioritize awareness and function.  He believes that to ensure longevity and long-term results in practice a person must become conscious of where their body is in space and what it feels like to be supported and integrated.  Sean's intention in this training process is to feel more comfortable, familiar, and capable with our bodies.
Sean is certified as a CrossFit Level 1 trainer, Anatomy Trains in Training trainer, and  is working towards his LMT with graduation expected 2019.  Sean has been working closely with Rob Stephenson and will be a lead Om Train Trainer in fall 2018.  When not training, Sean enjoys reading across various genres, podcasts, spending time in the sun, learning and exploring new ideas in conversation, and being with friends and family.