Yoga Teachers & Therapists
Our movement & yoga teachers and therapists are highly trained, representing diverse backgrounds in wellness and complementary fields. They share Om Namo's vision for holistic health and will work with you to achieve your wellness goals.
Massage & Bodywork
at Om Namo Center
Yoga & Movement Classes
at Om Namo Center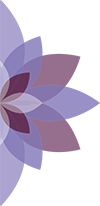 ""
I absolutely love this center! You can tell that this team truly loves what they do! I highly recommend their services.
M.M.