Vinyasa yoga classes are a series of poses that flow together at the pace of your breath; the word vinyasa translates from the sanskrit to "breath-synchronized movement". Movement from one pose to the next is smooth. As a result, classes become a meditative and healing experience.
In Vinyasa Flow classes at Om Namo Center, expect a warming standing sequence focusing on strength, stretch and focus followed by a calming cool down. All poses are taught using precise instruction to help you perform poses safely and with confidence. Vinyasa yoga classes are open to all levels of experience. 

Meet our Vinyasa Yoga Teachers
Jane Henderson
Classes with Jane focus on developing mindfulness and awareness through a strong, slow vinyasa flow sequence.
Coeli Marsh
Coeli teaches a vinyasa yoga class to build strength, flexibility, and focus. Coeli draws on her Master's degree in education and psychology when teaching, creating a welcoming environment for learning and discovery.
Tom Hogan
Tom's Slow Flow vinyasa class is simple, safe, and accessible.  He often uses breathing exercises, chanting and musical accompaniment to deepen the mind/body connection.
Nicole Siegel
Nicole draws on her dance background to teach an uplifting and energizing vinyasa yoga flow accompanied by music.
Dan Boyne
Dan teaches a strong, fluid practice with attention to breath awareness, internal and external alignment, and the physical sensations that often bubble up during yoga class.
Lucie Kasova
Lucie's classes are challenging and upbeat. She includes core focused movements and emphasizes the power of breathwork as a transformational tool.
New to Om Namo Center?
BEGIN TODAY WITH 2 WEEKS OF UNLIMITED
YOGA & MOVEMENT CLASSES FOR $25.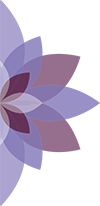 LOOKING FOR FULL SCHEDULE OF YOGA & MOVEMENT CLASSES?